Our Jikijitsu (director of the meditation hall) is Esteban Martinez and he leads all training at Rhode Island Zen Dōjō. Esteban began Zen meditation in 1998, at age 17, while training in Aikido and Zen at Tenshinkan Dōjō in Chicago, IL under the late Fumio Toyoda Shihan. He continued training in Aikido and Zen at Zenshinkan Dōjō in Worcester, MA.

Esteban is also a renowned Japanese calligrapher and is the founder of Gohitsu Shodō Kai, an independent western Japanese calligraphy (shodō) society with dozens of members worldwide. His shodō training integrates the technicality of writing Kanji with kiai (our spiritual power).

Today, Esteban continues his Zen training under Gordon Hakuun Greene Roshi, the head priest of Chōsei Zen's Spring Green Dojo.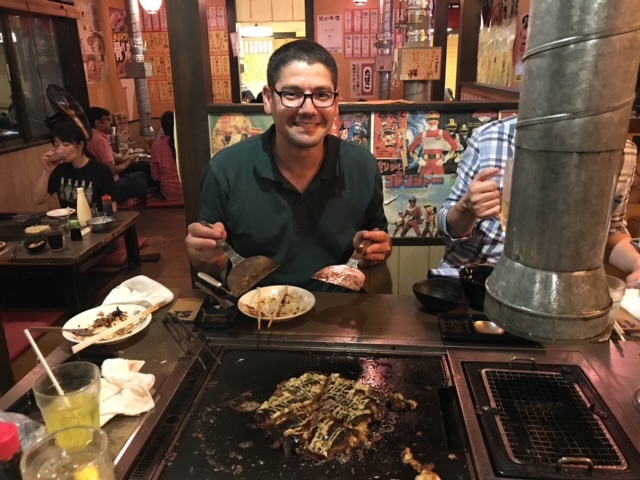 Esteban is a Professor of Culinary Arts at Bristol Community College. For many years, he was head chef in numerous restaurants in and around Providence and New York.
A native of Puerto Rico, Esteban makes home with his wife Rachel and their two children.
(Read a fascinating and interesting interview with Esteban here, at choseizen.org)
https://choseizen.org/dojo-blog/kiai-expressions-in-training-martinez-sensei