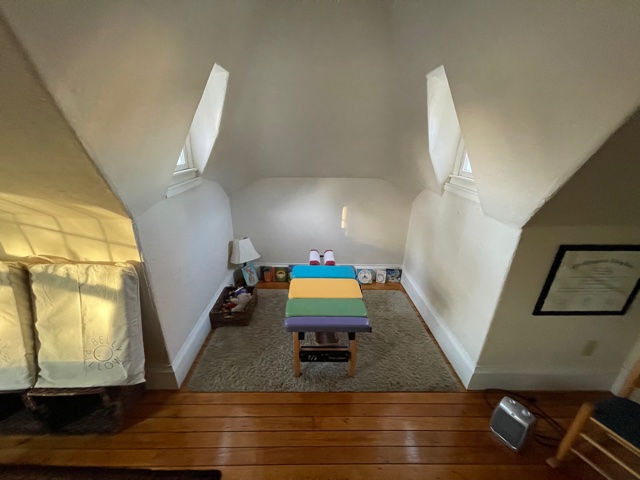 Jesse Steinberg is a man of many colors and no shoes, a healer of – and through – many dimensions. An accomplished Center Fullback on the soccer field, he has been an organic farmer in Western Massacusetts, a mime in Montmarte, and a zazen devotee in Northern California. His journey brought him to Rhode Island in 2019, and he joined the Sage Healing Collaborative.
A 2013 graduate of Bard College, Jesse graduated from Life Chiropractic College West in San Francisco in 2017. In school, he pursued higher studies in Network Chiropractic assessements&techniques , and was the President of the Network Society. He demonstrates, teaches and lectures internationally on the breathing methods of Konstantin Buteyko. He dwells regularly in healing space by sitting in wood-fired saunas and immersing himself in frozen ponds.
With offices at Sage and in Wakefield, RI, appointments may be made on his website. He can be contacted at 401.284.8278, and his website: https://renewfamilywellness.janeapp.com/ .
Jesse and his wife Sandy live in South County, where they are making a home with their young daughter.